Ketamine Treatment Center in Raleigh, NC
Our STory
Intravenous ketamine therapy holds much promise ever since "robust decreases in depressive symptoms" were first described in clinical trials in 2000.1 Subsequent studies have shown that repeated dosing can sustain initial improvement in symptoms.2
We wanted to make these services available to the public only if we were convinced about their effectiveness and safety. Based on the compelling research, we started the numerous steps to open our business. Before our doors opened, the FDA approved the intranasal version of ketamine for use in Treatment-resistant Depression. We saw this as validating our business model and thereby recognizing the effectiveness of ketamine therapy for mood disorders.
We offer intravenous ketamine therapy for Depression, PTSD, Anxiety, OCD, and Chronic Pain. While these treatments are revolutionary, we recognize that they represent only one part of the multi-modal therapy for psychiatric disorders. We will integrate care with your psychiatrist and/or primary care provider to promote the best possible results.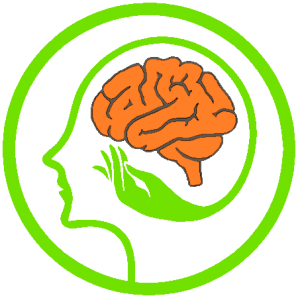 We are not a "walk-in" ketamine clinic. We are a professional ketamine treatment center in Raleigh that is fully licensed by the North Carolina Medical Board and the North Carolina Board of Nursing. Our business entity is also registered with the North Carolina Secretary of State.
We practice evidence-based medicine. Our knowledge base is founded on research in the peer-reviewed literature. We then use scientific principles to apply that knowledge to the specific applications used at our center.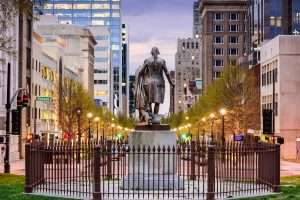 View from NC State Capitol – George Washington Statue
Anthony Chung, MD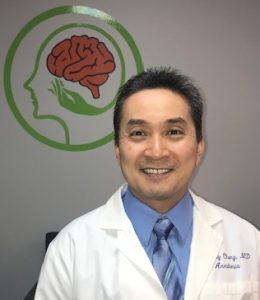 Education:
University of Pennsylvania, B.A., 1991
Jefferson Medical College, M.D., 1995
Stanford School of Medicine, Anesthesiology Residency, 1999
Stanford School of Medicine, Perioperative Management Fellowship, 2000
American Board of Anesthesiologists, Board Certified since 2000
"As licensed anesthesia providers, we believe we are best suited to provide this service in the safest manner possible. We have experience with ketamine administration for general anesthesia and sedation. While the doses used for the treatment of mood disorders will be substantially lower, we will nonetheless apply a high level of patient care and utilize our experience in monitoring and patient safety during the treatments as recommended by the American Psychiatric Association task force.3 Our goal is to provide services that are well substantiated in the medical literature in a manner that is accessible to as many in our community as possible."
jonathan Spivey, CRNA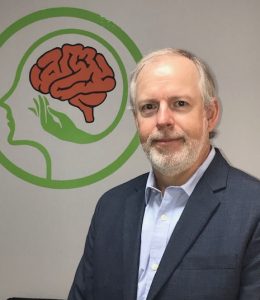 Education:
East Carolina University, B.S.N., 1998
University of North Carolina at Greensboro, M.S.N., C.R.N.A. with post masters certification in Nurse Anesthesia, 2003
17 years experience of delivering safe and effective anesthetics for all types of surgery, including near daily administration of IV Ketamine to relieve surgical and post-op pain.
Prior Clinical experience with inpatient and residential treatment facilities for adolescents with emotional and behavioral issues.
"I have special interests in relieving those who suffer from addiction issues, anxiety, depression and chronic pain. I am fortunate that my path in anesthesia has coincided with my belief that we all can be healed from what has us held in a negative, repetitive pattern of behavior that keeps us from experiencing growth and change and robbing us from inner peace and joy. With an experienced facilitator and the pharmacological profile of ketamine, those who have exhausted all options, actually are improving and even being cured from their struggles. I am privileged to be able to provide my knowledge and expertise and am very passionate about helping each person we treat to experience success and a new outlook on life."
Berman R, Cappiello A, et al. Antidepressant Effects of Ketamine in Depressed Patients. Biol Psychiatry. 2000 Feb 15; 47(4): 351-4.
Singh J, Fedgchin M, et al. A Double-Blind, Randomized, Placebo-Controlled, Dose-Frequency Study of Intravenous Ketamine in Patients With Treatment-Resistant Depression. Am J Psychiatry. 2016 August; 173(8): 816-826.
Sanacora G, Frye M, et al; APA Council of Research Task Force on Novel Biomarkers and Treatments. A Consensus Statement of Ketamine in the Treatment of Mood Disorders. JAMA Psychiatry. 2017; 74(4): 399-405.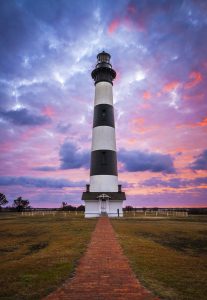 Bodie Island Lighthouse, Nags Head, NC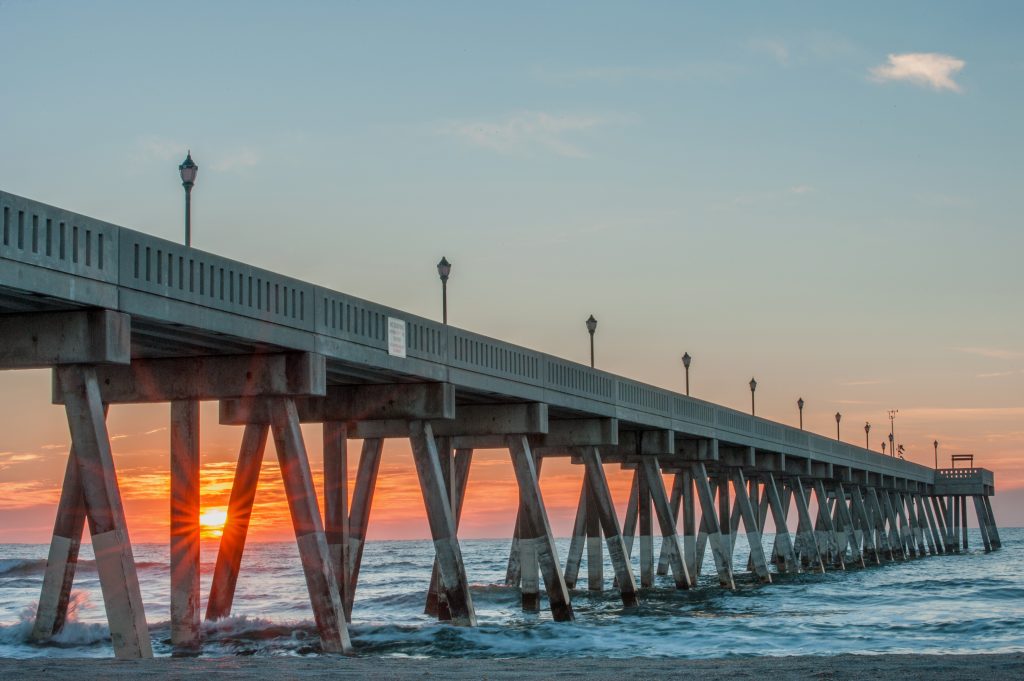 Wrightsville Beach, NC